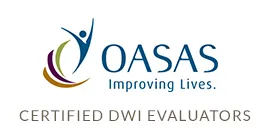 Our mission is to provide the best service for clients and to deliver that service with professionalism, dignity and respect for all. As trained Clinicians and Credentialed Substance Abuse Counselors, our goal is to provide you with a fair, thorough and objective evaluation as there is no incentive for us to conclude otherwise. DWI/DUI's are serious offenses with significant legal, financial and personal ramifications. This process requires a mature-minded attitude and approach by the client and trained professional(s), so we can work together through this process for the protection of the client and the community.
SERVICES: SCREENING/ASSESSMENT
Assessments are completed over the course of two-three sessions. Each session lasts for approximately 60-90 minutes. At the conclusion of this assessment, you may be referred for treatment or to the New York State Impaired Driver Program (IDP) or another form of treatment. Screening is a process for evaluating the presence of a substance abuse disorder. Assessment is a process for defining the nature of that problem, assessing risk to public safety, and developing specific treatment recommendations. Please note that collateral interviews are required for all screenings and assessments. Upon completion of the evaluation, a report will be written, discussed with client and submitted which will include evaluations results and treatment recommendations with referrals if needed.