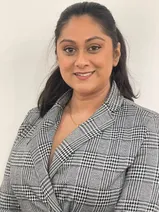 Monika Rana, MHC-LP
Monika Rana is a Mental Health Counselor (MHC-LP), obtained her Master's Degree in Clinical Mental Health Counseling at Mercy College.

Monika's clients include adolescents, families and adults. She worked as a mental health counselor and worked in community mental health settings, afterschool program, mental health advocacy organizations, and private settings. Also known for exceptional communication and active listening skills, Monika is highly proficient at assessing and evaluating individuals' problems and educating clients and their families about mental health issues. Moreover, while working at Casita Maria afterschool program, Monika came across a variety of students. She has excelled at mentoring students who are making future plans as well as students who are struggling academically or for reasons outside of the school environment during Covid-19. Monika established a sense of fulfilment from guiding students to acquire the best resources in their community.

Monika is especially passionate about treating symptoms of anxiety and depressed mood due to: lifestyle changes, parenting, relationship conflict, chronic pain conditions, trauma, career challenges, and caregiver burnout/fatigue/

Monika utilizes a variety of techniques and skills drawn from recognized therapeutic modalities including Cognitive Behavioral Therapy, Solution Focused, Psychoeducation, mindfulness and relaxation to individuals 15 years and up.

Monika believes in working in partnership with clients, utilizing their strengths to help them sort out their challenges and achieve their goals. In this process she also realizes how important it is to identify all aspects of an individual's life that impact their well-being including their physical health, support systems (family/friends), work or school environment, and faith/spirituality.